MasterServer - It's Server WHICH send IP address and Detailed Stats About game to game Servers.
When you will Connect, you will be Able to search
Counter-Strike 1.6
Servers from our Server system in your game client. Every our added server automaticly to [MasterServer]. It's Most Effective way to Increase Counter-Strike 1.6 Server Popularity.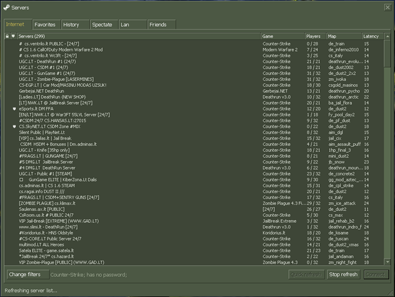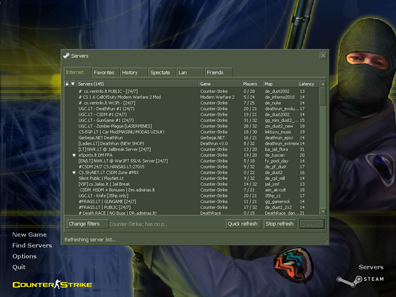 Step by step how to connect
1 way. Download Counter: Instal -Strike 1.6 L (215MB)
Dowload this Counter-Strike 1.6 STANDART game client installation, It has No ads, No game changes and Protected from AutoConnect, and Other slowhack changes.

2 way. MasterServers.vdf Download (1 Kb)
Copy MasterServers.vdf Directory to config Replace old to New.
* No-Steam: C: \ Program Files \ [Directory name of CS, usualy Valve] \ config \ MasterServers.vdf
* Steam: C: \ Program Files \ Steam \ config \ MasterServers .vdf

If file masterserver2.vdf is in the Same Folder, then you Should Replace Either it.